Christy McKee is a new author to me but I can guarantee this will not be the last I read of her. An interesting and fun ride, McKee made a standard romance funny and utterly romantic. The story is wonderful, but truly the characters are a masterpiece.

-The Brunette Librarian

This book was a wonderfully written romantic mystery. I loved the plot in this story. It kept me hooked from the very first page. The intrigue starts at the beginning and doesn't let up until the very end…This story is not only about mystery, but also about personal growth and life lessons. I think this is a must read for any romance fans out there.

-Andrea Heltsley's Reviews

It's a rags to riches story about Gabrielle March, who is scrambling to find ways to pay her bills when a true fairy godmother discovers her and provides her with wealth and family. Maybe too good to be true? …what hooked me about this book was the fact that it kept me guessing who the bad guy truly was until the very end. I highly recommend this book.

-Becky Lower,
author of The Cotillion Ball Series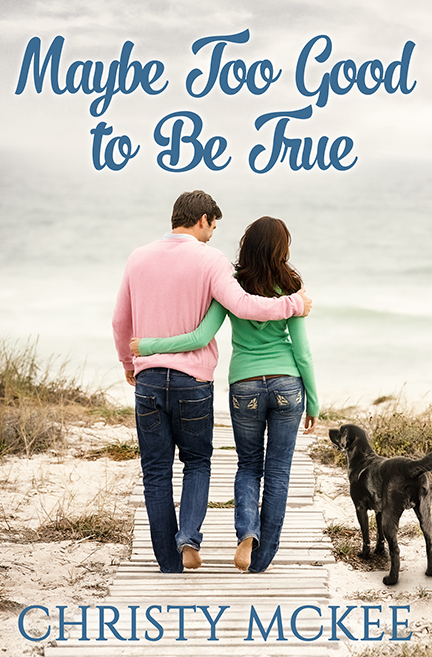 MAYBE TOO GOOD TO BE TRUE
Even in her former job as a respected news anchor, Gabrielle March still saw herself as the small town Georgia girl, whose destiny was to be only an observer in life—never one of the important, successful   or worthy people in the news. Now, back in her hometown, battling to keep her late father's newspaper afloat, that belief seems truer than ever.  When an unusual invitation and plane ticket arrive from a woman claiming to know Gabrielle's father—her curiosity outstrips her reservations…and she accepts.
Pierce Hastings, Vice-President of Atlantic-Hastings International, is shocked when his mother invites a complete stranger to spend the weekend at their country estate under the pretext of "righting a terrible wrong." When he learns she intends to hand over shares in their company as restitution, his gut tells him it's a setup, another attempt to extort money from his family. Not this time.
Although the crime against Gabrielle's father is forty years old, and the statute of limitations has long passed, she's determined to ferret out the truth. One of the conspirators is still very much alive and ruthlessly protective of his secret.  Can Pierce protect Gabrielle from the unknown assailant so they have a chance for a future together or will her boundless curiosity be the end of her?
---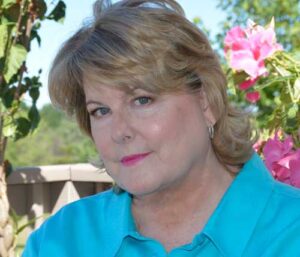 Christy McKee was born in Columbus, Ohio and spent the first years of her life at on a lake where her father owned a marina and a boat dealership. Unlike most little girls her age, instead of playing with a Barbie dream house, she took Ken and Barbie to her dad's showroom and played in the galley of a Chris Craft cabin cruiser.
Her love of reading began early and by age ten, she was peddling to the library every Saturday for a fresh supply of books. Stories starring horses, dogs or an unsolved mystery were her favorites.
Years later, during a summer break from Stephens College, she was hired as an intern at The Associated Press–a real prize for a broadcast major. But a few months into the job, she found herself in hot water for incorrectly quoting a source.
What she'd done was re-arrange a few words to make the sentence flow better. Unfortunately, her "re-arranging" altered the source's meaning and he was understandably furious. The red-faced bureau chief fired Christy on the spot, telling her she should try her hand at fiction.
After working in TV news, advertising and public relations, the words of her former AP bureau chief still echoed. Maybe it was time to try her hand at fiction. She decided to write what she loved reading, contemporary romance, often with a juicy mystery to solve. Success didn't happen overnight but today she spends her days whipping up her own batch of facts, creating interesting towns, unforgettable characters and entertaining, heartfelt stories.