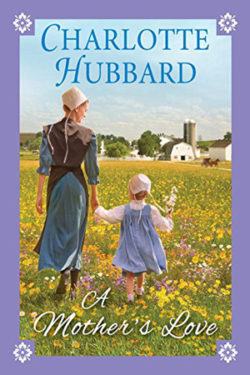 Author

Charlotte Hubbard

Release Date

March 28, 2017

Publisher

Kensington

ISBN/ASIN

9781496708441

Our Rating

Reviewed by

Diana S
Our Review
Widow Rose Rader experienced a terrible year of tragedy. First, her father and husband were killed when their lumber mill burnt down with them in it. Now her mother recently passed away from cancer. Rose and her daughter, Gracie, are the only survivors of their family. Rose needs to find a job so she can support her daughter and pay off her mother's medical bills. Her bishop is against this idea, but Rose has a mind of her own.
Her mother told her about some letters that she saved from Rose's biological mother. This is the first time Rose has heard that she is adopted. Rose cannot contact her biological mother because of the consequences it could cause in the Amish community.
Mathias Wagler is a harness maker who moved to the town of Morning Star to open up a new shop. After running into Rose, literally almost knocking her down, Mathias wants to get to know Rose better. Rose is in mourning for her husband and her mother thinks it is wrong for her to get closer to Mathias. Gracie has other ideas, as she brings him back again and again to see her. Mathias lost his wife and child in childbirth two years ago, and is now ready for a new family of his own. Rose tells Mathias about her birth-mother and finds out she lives in Morning Star. A chance meeting at the senior center, where Rose is working, makes mother and daughter want to get to know each other. Trouble occurs when Anne's husband, Saul, sees the two women together and starts to figure out about the deception. It will take a lot of praying and soul searching to bring these families together.
I am so fortunate to be chosen by Charlotte Hubbard to read another one of her great stories. A MOTHER'S LOVE is a standalone book that shows how a mother's love is one that cannot be denied. Reading stories of the Amish faith and how they triumph over adversity is a great joy to me. Anyone who is adopted and doesn't know their birth mother will greatly enjoy the story. It will bring tears to your eyes and hope for a happily-ever-after. I recommend this book to anyone who wants a tremendous Mother's Day story to read. Charlotte Hubbard has done it again.
RECOMMENDED READ!