A White Christmas On Winter Street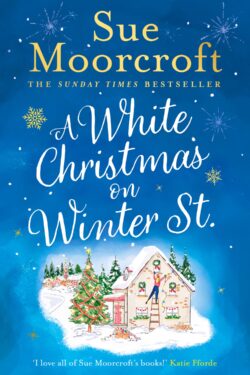 Author

Sue Moorcroft

Release Date

October 27, 2022

Publisher

Avon

ISBN/ASIN

B09WM5SRY8

Our Rating

Reviewed by

Michele Rioli
Our Review
Another winning novel from fabulous author, Sue Moorcroft. I absolutely adored, A WHITE CHRISTMAS ON WINTER STREET. It stars pretty Sky Terran who is out of work. She worked inexhaustibly for her foster brother's company. Then, he falls in love with a woman who shames his background. Thus, he does a 180, turning his back on Sky. Angry about the betrayal, Sky's resigns from her job. Instead, she buys an enormous old home she is crazy about. It's in Middledip, a neighborhood she used to call home. Will she make friends easily, since she is used to relying on herself?
She meets a handsome guy, Daz, in the tight-knit neighborhood. She begins to dismantle the protective walls she built, that kept her from trusting others. As her guard comes down, and all the friendly neighbors ply her with food, she begins to feel part of the pack. She explores a romantic relationship with Daz. However, Daz's ex unexpectedly turns up, destroying the intimacy that they have built.
Sky is enchanted with the closeness of the community. There is a festive Christmas contest that includes the houses in town decorating the outside for the holiday. They all get in the spirit and decorate their homes. Will Sky and Daz rekindle their romance as exes and problems threaten to tumble it all down?
A WHITE CHRISTMAS ON WINTER STREET is a heart-warming festive story that will draw you in. This is a special story written with a lot of soul. I loved the familial bonds woven throughout. It tugged at my heart strings with its dramatic events and romantic spirit. The beauty of the story shines through the camaraderie of neighbors lending a hand to those in need. There are unique characters, betrayal, family, forgiveness, love and loss. The story is deftly plotted so you wonder how it all ends. Surprises pop up when you least expect it! Definitely put A WHITE CHRISTMAS ON WINTER STREET on your holiday to buy list!