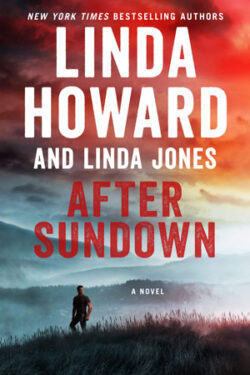 Author

Linda Howard and Linda Jones

Release Date

March 31, 2020

Publisher

Harper Collins

ISBN/ASIN

9780062842633

Our Rating

Reviewed by

book lover
Our Review
AFTER SUNDOWN by Linda Howard and Linda Jones hooked me from the first page, but I'm not certain it was the best choice during a pandemic (since it's about a catastrophic solar storm that wipes out the power grid worldwide.) Even so, I couldn't put it down!
AFTER SUNDOWN is set in the small town of Wears Valley, Tennessee. Sela Gordon runs a small convenience store. She is reserved and prefers her solitude, but there is one man who could pull her out of her shell—handsome, ex-military, loner Ben Jernigan, who lives in the wilds of Cove Mountain.
Sela was attracted to Ben from the first time he came into her store two years before, but her shyness keeps her from approaching him. Then one day he warns her that a solar storm is headed for earth, and she should prepare for the worst. 
The worst happens, and Sela must step up to take care of her aunt and cousin and become the leader of Wears Valley, the last thing she wants to do. If Sela doesn't step up, people will starve and freeze to death come winter. But when violence erupts, she realizes she needs help. Sela turns to Ben, and when he refuses, she offer her body in return for his expertise on keeping Wears Valley safe.
This story was so realistic that I was ready to stock up on supplies and take our solar off the grid. Loved it from beginning to end with a satisfying happily ever after.
Recommended Read