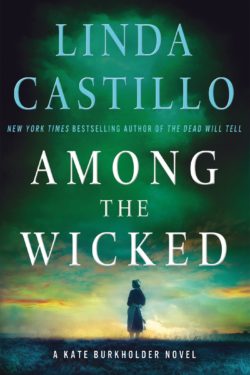 Author

Linda Castillo

Release Date

July 12, 2016

Publisher

St. Martin's

ISBN/ASIN

9781250061577

Our Rating

Reviewed by

Diana S
Our Review
Kate Burkholder was born and raised in the Amish community until she left at age 18 to live with the Englisch. She is now the Police Chief in an Ohio community. Kate is asked to go undercover in an Amish community in upstate New York, where a young Amish girl has been killed.
Since Kate is the only law enforcement officer who is fluent in Pennsylvania Dutch and is knowledgeable in the Amish ways and their day-to-day routines, she is posing as a widow to get to know about the locals and find out about the death of a young Amish girl.
The bishop of this particular group of Amish is very strict and secretive. Kate must ask a lot of questions that the Amish community is afraid to answer. Kate's lover is an agent with the Bureau of Criminal Investigations and doesn't want Kate to do this job, but she can only think of helping the children who may be abused. Kate uncovers a world built on secrets and finds some proof of shocking crimes. Kate finds herself in deep trouble and has to use all her smarts and strength to get herself away from the wickedness of the cult-like Amish group to save her life.
This story has more twists and turns than any Amish story I have ever read. Linda Castillo has penned a magnificent story of deceit, abuse and the betrayal of a fellow police professional. I haven't read any of Linda's other books but this one is proclaimed to be her most thrilling summer read yet and I thought it was fantastic. Anyone who enjoys mysteries involving the Amish community and its innocence will enjoy this story.