Bayou Beauty (Butterfly Bayou)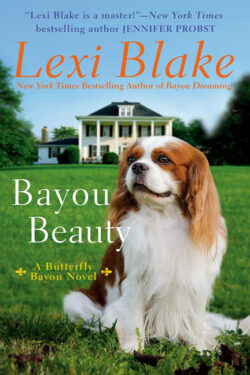 Author

Lexi Blake

Release Date

July 27, 2021

Publisher

Berkley

ISBN/ASIN

9780593335468

Our Rating

Reviewed by

Diana Mcc
Our Review
BAYOU BEAUTY by Lexi Blake is about a contemporary marriage of convenience. This is the fourth book in the series, The Butterfly Bayou Novels.
Sylvie Martine graduated from college and secured a job in Washington D.C. When her hometown of Papillon, Louisiana, needed a mayor, she returned and took the job. She has plans to leave again to bigger and better goals.
Rene Darois, her brother's best friend and her crush through college, is in danger of  losing his family's company. The rumors going around the family board of directors is he's not stable enough, too much a playboy to be president of the company.
His solution is his best friend's sister, Sylvie. He's had a crush on her for a long time. After much debate, she agrees to marry him as long as they have separate bedrooms and "date."
Along with Rene wooing Sylvie, there is also a mystery to solve as the competitors keep underbidding them and getting the contracts because someone is leaking info to the competitors.
I'm giving this book barely a four. First of all, the premise of a contemporary marriage of convenience was hard to believe. Especially when it is based on one hot kiss from ten years ago. 
The wooing was hot. The mystery was well written. The secondary characters were lovable and well written. BAYOU BEAUTY will satisfy Lexi Blake fans.