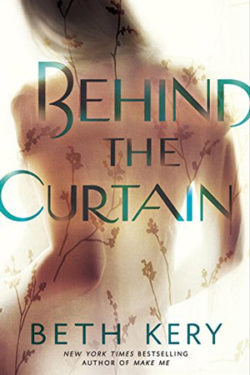 Author

Beth Kery

Release Date

May 2, 2017

Publisher

Penguin Group (USA) Inc

ISBN/ASIN

B01KGZVYHQ

Our Rating

Reviewed by

B Poston
Our Review
Laila Barek, a Moroccan American, loves her family. She is respectful of her culture and her parents, but she never expected to meet Asher Gaites-Granville, heir to the Gaites-Granville media empire. While on vacation with her family, Laila meets a man who captures her heart. Asher has just graduated from college and is vacationing before starting a new job. His parents, however, do not know about his job. They expect him to return home and work within the family media organization.  Asher wants to earn his success in journalism and not have things handed over to him just because of who his parents are. He knows they will be angry with his choice.
Laila is an artist who loves writing and singing songs. However, her parents do not support this endeavor and being the good daughter she is, she cannot go against their wishes. She is in college to get a degree in a field she doesn't really care about but will allow her to get a good job but not the career she yearns to have.
While Asher is on a hike, he hears beautiful music and spies Laila singing in the secret place he has always visited to ponder his life. He is immediately entranced by her beauty and amazing voice. The physical attraction is immediate. They agree to meet at this special place, and as they spend more time together, they realize their attraction is very deep.  
Asher wants to meet her family. Laila knows her parents will be angry. She cannot get involved with someone who does not share the same cultural values as her family. She convinces Asher to keep meeting with her in secret and against his better judgement, he agrees. However, when they are found out, she chooses to end her relationship with Asher rather than go against her family's wishes.  
Years later, while visiting a jazz club with his friends to hear a hot new singer,  Asher immediately recognizes the voice as belonging to Laila. She hides and sings her songs behind a veil. Her family does not know she works as a singer so the veil helps her from being recognized, but this only increases the mystery behind her stage persona. Asher feels like he has been sucker-punched and needs to speak with her. He tracks her down, and it doesn't take long for them to both realize the strong feelings between them still exist.
Both Asher and Laila have families with expectations on how their children must live their lives. Will they stand up for what they want and each other?  Beth Kery's BEHIND THE CURTAIN is a deep love story of two people who travel a hard road to understanding that while family is important, being true to yourself is the only way to reach your own fulfillment.