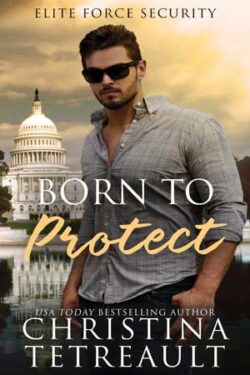 Author

Christina Tetreault

Release Date

July 24, 2018

Publisher

Amazon.com

ISBN/ASIN

B07D4M49GP

Our Rating

Reviewed by

book lover
Our Review
BORN TO PROTECT, book one of the Elite Force Security series, by Christina Tetreault is a romantic suspense of reunited love.
Becca Andre works for a DC senator and meets up with her old high school boyfriend, Conner Anderson, a member of Elite Force Security. 
When Becca's stepsister steals secrets from a laboratory where she works and goes into hiding, the people she was working with come after Becca, hoping to use her to find out where the stepsister is hiding.  
I enjoyed the characters and the budding romance, but I found the suspense a very slow build with more romance than suspense. For me, the suspense didn't really hit until about a 100 pages in. For the next 75 pages, I had to keep reading to find out what happened next. I also felt like the story was less suspenseful because the reader knows what the villain is planning. It took away the surprise element for me. I also felt the end was anticlimactic and was wrapped up too quickly. I would have liked to have seen a scene with her stepsister and some resolution there.
BORN TO PROTECT was an enjoyable read and would have been fine as a contemporary romance, but as a romantic suspense it missed a few key points for me.