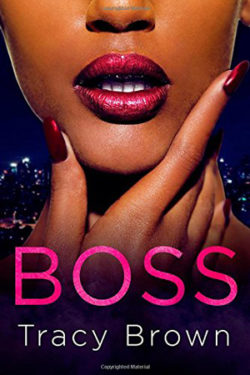 Author

Tracy Brown

Release Date

April 4, 2017

Publisher

St. Martin's Griffin

ISBN/ASIN

9781250043009

Our Rating

Reviewed by

Jo
Our Review
BOSS was not at all what I was expecting. I've read books before that are written by African American authors with African American characters, and they've never had such depravity in them except for the one other book I had read by Brown entitled, WHITE LINE II: SUNNY. The n-word was thrown around all the time by people of color, and oftentimes at their own family members. There are so many gangstas, evil acts, and business practices. To others in the family, it's okay how they make their money as long as they keep their hands clean!
BOSS opens in the present but then goes back to the past to give us vivid details of things that are being alluded to in the present. There are a lot of twists and turns, diabolical minds and multidimensional characters that we get to know a little at a time and what you see is not what you always get. It was definitely hard to like most of the characters, but at times I felt myself wanting to do just that. Crystal and Troy are front and center and have a past without realizing it…or do they? Their families are woven throughout without connecting all the dots. But when they do, watch out!
The story is filled with love and secrets, fear and anger and hurt. But all is not what it seems. So much darkness and evil in the story had my heart racing, especially given the family business and how they transacted it.  
I liked the titles given to each of the chapters, since they gave a hint of what was to come. There was some closure but not enough for me even with the epilogue. The last line gives an inkling that more is to come, but it doesn't in this book and I couldn't find that this would be part of a series. There are definitely no happily-ever-afters.
Brown is not an author I would choose to read again. Though the book was well-crafted, the story was too dark for me to truly enjoy.