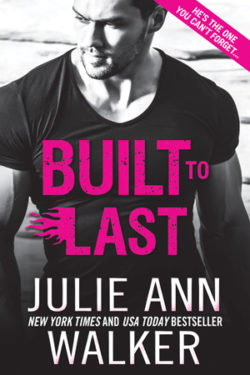 Author

Julie Ann Walker

Release Date

July 3, 2018

Publisher

Sourcebooks Casablanca

ISBN/ASIN

9781492608875

Our Rating

Reviewed by

Raonaid
Our Review
Jamin "Angel" Agassi is a man of many secrets. An operative for the Black Knights Inc., he infiltrates the crime lord Spider's guarded lair. Angel encounters the one woman he could never forget. Sonya's presence complicates his mission of bringing the crime syndicate to justice. On the run from the Spider's hired thugs, Angel decides to act on his second chance with Sonya. Can Angel trust Sonya enough to reveal his true identity? Will he be able to protect her from the Spider's sinister machinations?
Sonya Butler is an undercover Interpol agent. She is assigned to infiltrate the Spider's crime ring and collect proof of his crimes. Angel reminds Sonya of her deceased lover. She both fears and desires the shadowy, enigmatic operative. When their missions go AWOL, Sonya agrees to assist Angel in bringing Spider down. They act on their shared attraction while eluding Spider and his thugs. Will Sonya figure out who Angel truly is? Or will the Spider catch them before she gets the chance?
I have been curious about Angel and his elusive background since his introduction. I love how the author drops hints throughout the series about his past. Angel has sacrificed much to keep the world safe from terrorists. I like how he purposely antagonized Spider, refusing to give Spider any middle ground. But what I love most about Angel is his nobility. Instead of acting on their shared attraction, he stopped at the first sign of Sonya's distraught state. The only gripe I have on Angel is why he never once looked in on Sonya in the ten years they were apart.
Sonya is a smart and diligent woman. I admire her temerity of going undercover to obtain the necessary proof of Spider's crimes and sins. Sonya did not allow agencies' differences or jurisdiction to interfere in bringing the evil mastermind to justice. I like how she instead focused on helping Angel rid the world of Spider's diabolical influence. But what I like the most about Sonya is how she instinctively trusts Angel even though his size often intimidates and frightens her.
BUILT TO LAST is book twelve in Julie Ann Walker's romantic suspense series, BLACK KNIGHT INC. My only grievance with the book is that I'd prefer Ace and Rusty's romance to be a novella than a side romance. I feel there could have been more between them than what we got in the book. What I am truly going to miss the most about this series is Ozzie and his love of 80's music and movie witticisms.
BUILT TO LAST is a suspenseful, second-chance story that shows it is never too late to start again. I am sad to see this fun and action-packed series come to an end. However, I am eager to see what the author has in the works.