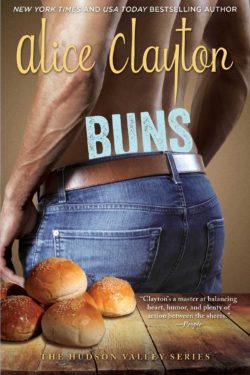 Author

Alice Clayton

Release Date

May 23, 2017

Publisher

Simon and Schuster

ISBN/ASIN

9781501118173

Our Rating

Reviewed by

Diana S
Our Review
Clara Morgan spent most of her life in foster care so she doesn't understand the dynamics of family traditions. Her life is her job as a hotel branding expert and running triathlons. Clara is employed by Bryant Mountain House to help rejuvenate the tired old structure back to a thriving hotel again.
Archie Bryant is the only son of the CEO of Bryant Mountain House so he is the sole heir. He is not happy that his father has brought in the bossy little woman who is trying to change what will be his hotel to run.
Archie and Clara start off butting heads, but as time goes on Archie realizes it is time to change some of the old ways. He agrees with Clara to draw in a younger crowd, so they work together to add to the current clientele. Clara becomes attracted to Archie but is afraid to take it too far because she is used to everyone leaving her. As feelings get deeper between them, Clara feels it is time for her to leave.
This novel is one of witty banter that offers a lot of laughter and engaging characters who make you feel like you are part of the group. This is the third book in the Hudson Bay series and I will try to find some more of these great books.