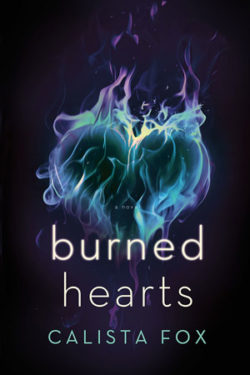 Author

Calista Fox

Release Date

October 4, 2016

Publisher

St. Martin's Griffin

ISBN/ASIN

978-1250072535

Our Rating

Reviewed by

B. Nakia Garner
Our Review
Newly pregnant Ari Bax is happily married to one of the most powerful billionaires on the planet, Dane. Their love is strong and all encompassing, and while still in their first year of marriage, the two can't seem to stay away from each other.
However, Dane's involvement with a rogue Illuminati "secret society" means the two are constantly looking over their shoulders.
After a bomb destroyed Dane's luxury resort, he has sequestered himself with the police in order to bring down all those responsible. In the meantime, Ari and her best friend, Kyle, conspire together to help Dane in his quest while also preparing for Ari's pending birth.
Though Dane and Ari are reunited eventually, time and again something comes up that forces them to be apart and threatens their future together.
The biggest challenge you'll have when you pick up BURNED HEARTS is finding the strength and will to put it back down. Readers will be glued to their seats as each page is filled with mystery, passion, action, and danger. 
This is first book in a trilogy, but the book does not end on an annoying and overly dramatic cliffhanger. However, because this first book is so exciting, readers will be all too curious to find out what happens next for the main characters.
The author seamlessly wraps her readers in a world of secrets and Illuminati theories yet the events all seem plausible. This is a true page turner!
A Recommended Read