Christmas at Promise Lodge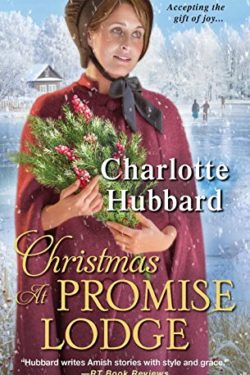 Author

Charlotte Hubbard

Release Date

September 27, 2016

Publisher

Zebra

ISBN/ASIN

9781420139433

Our Rating

Reviewed by

Diana S
Our Review
CHRISTMAS AT PROMISE LODGE by Charlotte Hubbard is about the Bender sisters and the progress they are making with their new community of Promise Lodge.
Noah is marrying Deborah Peterscheim in the first wedding taking place in the Promise Lodge colony. A cause for great joy is dampened when Bishop Lehman lists all the single men and women he wants to be married before end of year. It is an unheard of declaration and it doesn't sit well with the sisters who started the colony, hoping to get away from a bishop who tries to control their lives. They all decide to try and find a way to get around the bishop's edict somehow.
Preacher Amos Troyer has feelings for Mattie Schwartz, one of the Bender sisters, since he was a lad. Wanting to marry Mattie and start a family was thwarted when her father ordered her to marry an older man with property. Mattie did as her father wished and Amos married another woman, but his feelings were always with Mattie. Both being widowed has led Amos to hope that maybe they can finally be married. After much deliberation, Mattie agrees to marry Amos, but it has nothing to do with what the bishop wants, it is just time for both of them to be happy.
Other people in the community have feelings for one another but know that some marriages are not allowed, like inter-faith marriages. This story is about the holiday spirit and what can happen when tragedy strikes and breaks couples apart. Young romance and a new addition to a family trying to cope with grief helps to bring the community a time of healing and rejoicing.
I believe anyone who is looking for a Christmas story of faith, hope, healing and forgiveness will want to read this fabulous story written by Charlotte Hubbard. Charlotte Hubbard is one of the best authors of inspirational romance I have found to date. I feel honored to be able to review her books.
A RECOMMENDED READ!