Christmas Wishes and Mistletoe Kisses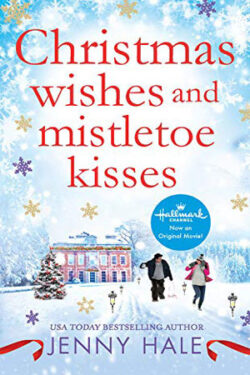 Author

Jenny Hale

Release Date

October 30, 2018

Publisher

Forever

ISBN/ASIN

9781538731390

Our Rating

Reviewed by

Jo
Our Review
I can read Christmas books at any time of the year, and Jenny Hale's CHRISTMAS WISHES AND MISTLETOE KISSES transported me! The story is magical thanks to all the Christmas activities and decorations throughout. So much holiday warmth!
Abbey is a single mom caring for her six year old son, Max. Nick hires Abbey to be the nurse for his grandmother, who lives in a cottage on his property. He lives alone in a huge house and is very wealthy but doesn't seem to enjoy life because he's a workaholic, just like his father was.  Abbey is a breath of fresh air and a distraction when he agrees to hire her to decorate his home for the holidays.
Interior design has always been Abbey's first love, but as a single mom, she needed a more practical career, like nursing. Nick is hosting his family for Christmas and doesn't want anyone to worry about him living in an empty house. Although he does have servants that are always helpful to Abbey while she's doing the decorating. Abbey seems to bring out another side of Nick, and with her he's much more caring. Nick, who doesn't want children or a significant other, has a great rapport with Max.
The descriptions are rich, the narrative both detailed and warm. There are a lot of tender moments between various characters. Family is what's really important in this novel, and that idea resonates, especially around the holidays. There is nice closure and an epilogue that takes place a couple of years after the story ends. The cover is absolutely adorable!
I enjoyed this book and can't wait to read more books by Ms. Hale. CHRISTMAS WISHES AND MISTLETOE KISSES is a little bit whimsical, a lot caring, and filled with wonderful characters and family at its core.