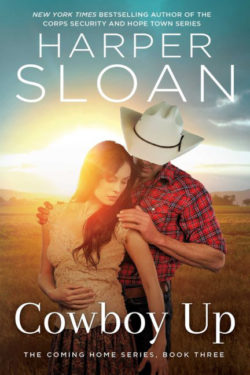 Author

Harper Sloan

Release Date

December 19, 2017

Publisher

Simon and Schuster/Pocket Books

ISBN/ASIN

9781501155284

Our Rating

Reviewed by

Diana S
Our Review
Clayton Davis is the eldest sibling of the Davis clan. He takes his job seriously and works hard to provide the ranch with expert management. They own an auto repair shop as well and it keeps his sister and brother busy. Clay grew up in a disastrous life and likes his solitary life just fine.
Things change when the owner of the closest bookstore, Caroline Michaels, hooks up with Clay for a one-night stand and they can't forget the experience. Caroline has an abusive ex-husband and doesn't want another relationship as yet. When she loses her bookstore to fire and ends up rescued by Clay, she finds her feelings are stronger than she figured.
Both Caroline and Clay are not sure about their feelings or giving up their solitary lives. The story takes an unexpected turn that will bring them closer together. If you like a sexy cowboy story with a lot of sass then COWBOY UP will satisfy you.