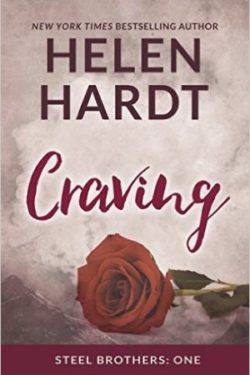 Author

Helen Hardt

Release Date

Publisher

Waterhouse Press

ISBN/ASIN

978-1943893171

Our Rating

Reviewed by

Chrissy Dionne
Our Review
Jade Roberts' life plan hit a snag when her fiancé left her at the altar. Rather than sit around feeling sorry for herself, she pack up and heads to her best friend's ranch in Snow Creek, Colorado.   Now she's just waiting for word on whether or not she passed the bar exam so she can start a career and get her own place.  She doesn't expect to become so taken with Marj's moody brother Talon, but she's inexplicitly drawn to him despite his standoffish attitude and when he kisses her for the first time… all bets are off. 
Talon Steel is a haunted man. Oh sure, it's easy enough to pass it off as PTSD stemming from the time he spent in Iraq as a Marine.  However, realistically his troubles are much deeper than most people know.  His craving for Jade is complicating everything and rather than just accept him the way he is she's determined to 'help' him and wants him to share his problems with her.  He's just as determined to keep her at a distance – indulge his craving for her and then push her away… it's only a craving right?  Once he gets a taste he'll be able to let her go…
Helen Hardt has won herself a new fan with just a single title in her new STEEL BROTHERS saga. This story is edgy, sexy, humorous, heartbreaking, and highly memorable with characters that pull at your heartstrings.  CRAVING grabbed my attention from the very beginning and held me captive until the very end – and then I immediately had to go order a copy of the next two titles in the saga.  Jade is perfect for Talon.  She seems to understand that he has demons haunting him and she's willing to do whatever necessary in order to break through his self-protective barrier.  Talon's protected his family at great expense to himself but his feelings for Jade have thrown his mental wellbeing into a tailspin and he can't seem to decide whether to pull her closer or push her away.
While I am extremely impressed with CRAVING I do have to instill a warning here for those with a more 'sensitive' nature. There is mention of child abuse – though it is in the past tense so it is used to reflect how it affects the character's actions throughout the story.  If this sort of thing bothers you then you might want to skip this saga.
CRAVING is the first title in Helen Hardt's STEEL BROTHERS SAGA. Here is a list of the titles as well as the dates the last three books are expected to be released.
CRAVING
OBSESSION POSSESSION
MELT – releases December 20, 2016
BURN – releases February 14, 2017
SURRENDER – releases May 16, 2017