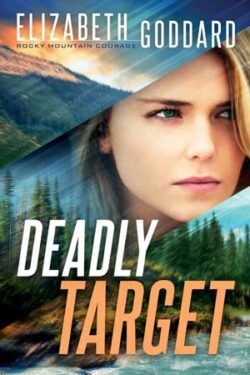 Author

Elizabeth Goddard

Release Date

November 2, 2021

Publisher

Revell

ISBN/ASIN

9780800737993

Our Rating

Reviewed by

BPoston
Our Review
Erin Larson is a criminal psychologist. She values her privacy and secretly runs a podcast focusing on cold case missing persons. With the help of her audience, she is trying to find out what happened to a young teen who went missing years ago. This case is incredibly sad, and she needs to find out what happened and why. But someone out there might not want those answers uncovered.
While kayaking with a friend, Erin is almost run over by a boater. She then learns her mother tried to commit suicide and realizes she needs to go back home to take care of Mom. She can run her podcast from anywhere. Her biggest concern is that she might run into her ex-boyfriend, Nathan. She hasn't gotten over him but knows that leaving him was the best thing she could have done at the time.
While spending some fishing time with his father, a shot rings out, and Nathan's father is almost killed. Nathan learns his father (a retired police detective) is investigating a cold case. When Nathan asks if the investigation might have something to do with his father being seriously injured, he is shut down quickly. It looks like there is a coverup. But who is involved and why?
Erin and Nathan are set on a collision course with a killer. There are two unsolved cases bringing them together. Can they possibly be connected? What secrets is Erin's mother hiding, and why is someone trying to kill them? 
DEADLY TARGET has many twists and turns and is a great mystery! Following the breadcrumbs is so much fun, but I have to admit, I didn't understand the mystery surrounding her mother. Regardless, this is such an enjoyable read.
Recommended Read