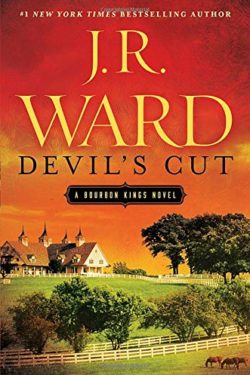 Author

J. R. Ward

Release Date

August 1, 2017

Publisher

Random House

ISBN/ASIN

9780451475305

Our Rating

Reviewed by

Diana S
Our Review
Lane Baldwine is the youngest of four siblings and the most successful so he has been placed in charge of the Bradford Bourbon Company after his oldest brother, Edward, is arrested for the death of their father. Lizzie is Lane's girlfriend and is head of the staff at Easterly mansion. Miss Aurora is the head of the mansion's kitchen and surrogate mother to the Baldwine siblings. She is in the ICU fighting for her life from cancer.
The family business is found to be in a nosedive to bankruptcy thanks to their father's bad investments. All the servants have been let go and the senior staff of the bourbon company offices are sent packing. Lane and his college roommate Jeff are trying to find a way to pull the business out of the hole.
The surprises Lane uncovers, and the unfolding of events that bring to light the true murderer of his father, is a story that is difficult to understand in the beginning. As the novel progresses and all the siblings' lives are brought into the present problems, you are turning the pages faster, eager to find out what will happen next.
This is the first book I have read by author J. R. WARD, but I don't think it will be the last. A great read for everyone to enjoy.