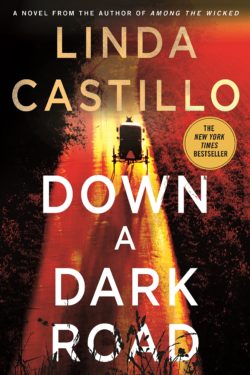 Author

Linda Castillo

Release Date

July 11, 2017

Publisher

Minotaur

ISBN/ASIN

9781250121288

Our Rating

Reviewed by

Diana S
Our Review
Kate Burkholder was born and raised Amish, but at age eighteen she left her family and her religion behind. Kate is now Chief of Police in an Ohio county in the town of Painters Mill.
Eight years ago, Joseph King was convicted of killing his wife and sentenced to life in prison. Joseph is a "fallen" Amish man who is an alcoholic as well as a known drug user by local law enforcement. Joseph has a violent temper. He was convicted to life in the correctional facility. Joseph has broken out of prison and believed to be headed to the Painters Mill area to see his five kids.
Kate grew up living on the farm next to Joseph's family. Kate, her brother Jacob, and Joseph did a lot of running together. Kate doesn't believe Joseph killed his wife, and when she goes to check on his kids at their uncle's farm she finds Joseph there with them. Joseph takes Kate hostage and pleads with her to look into his case to find the truth. Joseph still swears he did not kill his wife. When things go badly for Joseph, Kate decides to investigate the old case on her own. Finding out the truth could place Kate in harm's way.
The ending to this story is one I never saw coming. The secrets she uncovers are mind blowing. I love Linda Castillo and her suspenseful novels centered in the Amish communities of Ohio. Anyone who loves electrifying whodunits should read these books.