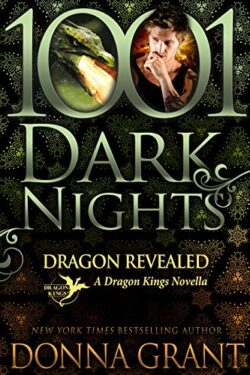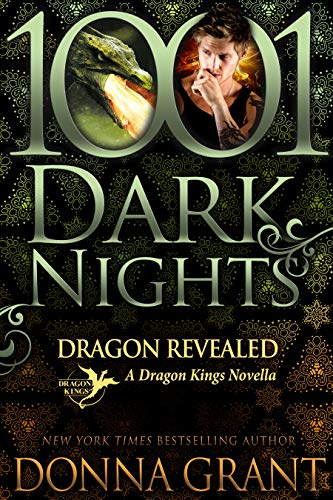 Author

Donna Grant

Release Date

January 12, 2021

Publisher

1001 Dark Nights Press

ISBN/ASIN

B08F92XXRH

Our Rating

Reviewed by

Raonaid
Our Review
Varek is the Dragon King of Lichens. He finds himself a prisoner on another realm similar to Earth. Varek tries to convince his enticing captor to tell him more about this new realm. However, he learns an ugly discovery in the dungeon. Can Varek convince Jeyra to free him? Will he keep this world from repeating Earth's mistakes?
Jeyra is a warrior for her people. She has a deep-seated hatred for dragons. Jeyra somehow manages to capture a Dragon King from Earth. She is ordered to learn his secrets. However, Varek makes Jeyra begin to doubt the people in power. What dreaded secrets will Jeyra learn about her people? Can Varek help change her view on dragons?
Varek is a Dragon King who does not rely just on his magic. He uses his innate strength and intelligence to their advantage. I love how Varek never once forsakes Jeyra for her hand in his capture. He understands what drove her, once he gets to know her better. What I adore the most about Varek is his patience with Jeyra. He opens her mind that things are not what they seem. Varek nudges her to look at the bigger picture without condemning her or her people outright.
I adore the uniqueness of Jeyra's name. It does not have a modern feel, and it goes well with the fantasy-based world she lives in. I am curious about its pronunciation. What I like the most about Jeyra is her ability to move past her grudge against dragons. In the beginning, it colors her judgement of them. However, Jeyra starts to realize there is another aspect to her family's death, one that helps her finally let go of her need for vengeance.
DRAGON REVEALED is the first story in Donna Grant's new paranormal series, DRAGON KINGS, a spinoff from her popular DARK KINGS series. I love the fantasy feel of this novella. I imagine the fun and creative license the author will have while exploring in this world's setting. Death and Cael, from the author's REAPER series, make an appearance in the story, neatly tying the three series together.
DRAGON REVEALED is a promising start to a fascinating new series. I am intrigued about the series' fantasy feel and anticipatory for more. I cannot wait to learn more about the twins, Eurwen and Brandr.