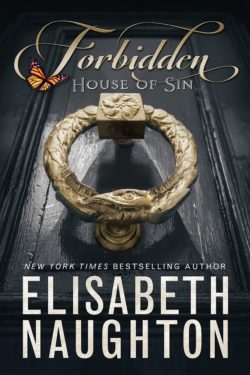 Author

Elisabeth Naughton

Release Date

April 24, 2018

Publisher

Elisabeth Naughton Publishing LLC

ISBN/ASIN

B0798NR91V

Our Rating

Reviewed by

Raonaid
Our Review
Luciano "Luc" Salvatici is the CEO and president of Covet, a family-operated modeling agency. He despises the evil depravity his family is involved in. Luc guesses Natalie's true intentions for applying at Covet and rejects her application to protect her. When she refuses to return to her safe life, he has no other recourse but to keep the headstrong woman close. Natalie's challenging and willful nature excites Luc's dark and domineering side. Can Luc protect Natalie from the immorality of the Salvatici family? Or will she become another victim?
Natalie James manages a small yet chic boutique in Idaho. She puts her old life on hold to investigate the suspiciousness behind her childhood friend's death. Natalie applies for a job at the same agency that employed her friend, but the CEO Luciano Salvatici rebuffs her. A dangerous brush with Luc's brother lands her a personal assistant position for the sexy yet domineering CEO. While on the job, their relationship heats up. Can Natalie convince Luc to trust her with his dark and dangerous secrets? Or will those secrets spell her doom?
Luc is a man tormented by his family's dastardly underhanded dealings. My heart aches at how trapped he feels being unable to break away from their sinister influence. I like how, despite being born into such a family, Luc refuses to take advantage of Natalie at her most vulnerable. I adore how he risks much by protecting and shielding Natalie from the seedier side of the Salvatici business. The only problem I have with Luc is his need of dominance and control.
Natalie is a headstrong and independent woman, one who refuses to bow down submissively to a man's mandates. I admire her persistence in discovering the truth behind her childhood friend's death. I like how Natalie sees Luc's true self beneath his cold and domineering facade. She is not afraid to tell him he is not as evil as Luc perceives himself to be. However, what I like the most about Natalie is how, despite the danger to herself, she recognizes Luc's pain beneath his angry tantrums.
FORBIDDEN is book one in Elisabeth Naughton's new dark erotic series, HOUSE OF SIN. I decided to give this series a try since I love this author's paranormal and romantic suspense books. I am not a fan of BDSM, especially the submission-dominance play, so that angle did not appeal to me. However, the dark suspense element embedded into the storyline kept me reading.
FORBIDDEN is a clever blend of erotica and thriller-suspense. The tone of this book differs from the author's other work. It is edger and dark, elements I love.