Forget You - The Kingman Brothers #1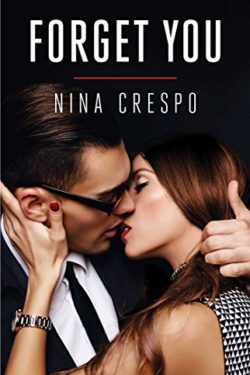 Author

Nina Crespo

Release Date

April 16, 2018

Publisher

Pocket Star

ISBN/ASIN

9781501187773

Our Rating

Reviewed by

Jo
Our Review
Nina Crespo is a new to me author and I'll be back for more.  FORGET YOU, the first book in THE KINGMAN BROTHERS series, sucked me in from the first page to the last. I kept reading to see what would happen next, even when I should have been doing other things!
Sophie and King have chemistry but since they work together – she's his personal assistant and right hand  – they've never acted on it.  He's a womanizer with a different flavor of the week, if not day, but she has explicit fantasies about her boss and doesn't date much.  When King needs her to attend a gala with him and provides the outfit for her to feel more comfortable and fit in, things heat up – or do they?  Sophie isn't happy with the way things turned out, so she's willing to leave her job and concentrate on her jewelry designs.  How does that work out?
There are twists and turns to the story and not all are happy ones.  We get to know King's brother Aiden and their father as well.  There's a nice flow to the story and a depth to the characters after we first get to know them superficially, which didn't endear me to King or his lifestyle initially.  Although, he does redeem himself as the story unfolds.  There is some closure with an unexpected twist or two at the end, but the story concluded too abruptly for me.  I can only hope we'll be reunited with Sophie and King in Aiden's story, FIGHT FOR YOU, and see where life takes them.
I look forward to reading more books by Ms.Crespo and hope for better closure.