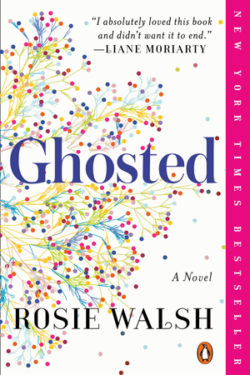 Author

Rosie Walsh

Release Date

May 28, 2019

Publisher

Penguin Random House

ISBN/ASIN

978-0-525-52279-9

Our Rating

Reviewed by

book lover
Our Review
GHOSTED by Rosie Walsh was a compelling read. I was intrigued from the moment I started reading, but be warned, it is a slow-build romance. The first two sections of the book are in Sarah's point of view. She is obsessed with a man, Eddie David, she's only known a week, then he just disappears.
While it was a page turner, it was also very frustrating. It felt like the book took forever to tell about the accident, and then there was the promise of a tell-all on a chapter hook…and then nothing comes for two more chapters. I found that really annoying, and it seemed to happen very frequently.
I also found it very frustrating at the end of part 2 that it ends on a cliffhanger, leaving the reader believing something major has happened–that is never referred to again.
The third part of the book was in Eddie's point of view. I found myself skimming forward at this point because a lot of it was just rehashing what I already knew, but it did explain his behavior.
GHOSTED does have a happily ever after, but it wasn't a particularly uplifting book.