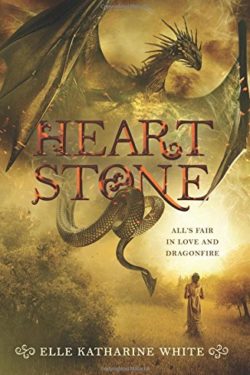 Author

Elle Katharine White

Release Date

January 17, 2017

Publisher

Harper Voyager

ISBN/ASIN

B01ER6G0E2

Our Rating

Reviewed by

Raonaid
Our Review
Alastair Daired is from a prestigious family of warrior dragonmasters. He and his fellow Riders accept Merybourne Manor's contract to purge their gryphon problems. Aliza Bentaine is like no other person Alaistair has ever known. The independent woman perplexes and challenges his set views. Fate insists on pushing Aliza into Alaistair's path. When her home and family are threatened by a monster, he is willing to sacrifice everything to protect her. Can Alaistair and his comrades defeat the monstrous Lindworm before it destroys all Arle?
Aliza Bentaine is the second-born daughter of Merybourne Manor's clerk. The garden folk, gnomes and hobgoblins, see her as a friend. Aliza encounters the proud and handsome Rider Alastair Daired in the manor's gardens. Despite her initial dislike of Alastair, she helps him and his fellow Riders rid her home of murdering gryphons. Fate refuses to leave Alastair and Aliza alone. When a terrifying creature threatens to destroy all of Arle, she finally realizes her true feelings for Alastair. Will Aliza admit her love to Alastair before he sacrifices his life to save Arle? Can she help the Riders find the Lindworm's weakness before it destroys her home?
For all of Alastair's faults, the haughty and aloof dragonrider charmed me. Since he is from a prestigious family, Alastair is clueless on how to interact with anyone or anything below his warrior-lordly status. I adore his awkwardness whenever he is around Aliza, especially when she behaves opposite of what he expects. Aliza shakes his proud poise several times throughout the book. My only complaint is that I wish the author had included more scenes in his point-of-view. I would have liked to experience his thoughts, opinions, and emotions from him than through Aliza's observations.
I am still indecisive on how I feel about Aliza. There are times where she comes across as too bland. However, I love that Aliza is comfortable in her own skin without being bothered or envious of her older sister's incomparable beauty. I like that Aliza is susceptible to the normal human faults, but she has the resilience to admit when she's wrong once the truth is revealed. I admire Aliza remaining true to her pacifistic convictions while facing the terrifying gryphons responsible for her family's grief. The main problem I have with Aliza is I wish she demonstrated more conflicting emotions around Alistair.
HEARTSTONE is Elle Katharine White's debut historical-fantasy novel. I love the variety of fantasy creatures in the author's imaginative world. There even a few creatures I had to refresh up on, which made the experience fascinating and enjoyable. HEARTSTONE is the first fantasy book I have read where the gryphons are evil.
HEARTSTONE is a fantasy-style PRIDE & PREJUDICE. I like the creative direction the author took in the iconic classic story's retelling. I hope Elle Katharine White considers writing more tales in her captivatingly inventive world.