Heat Wave (Nikki Heat Book 1)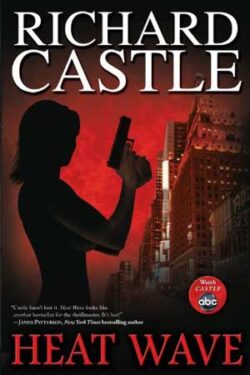 Author

Richard Castle

Release Date

September 29, 2009

Publisher

Kingswell

ISBN/ASIN

B00MYMPFIE

Our Rating

Reviewed by

book lover
Our Review
HEAT WAVE, book one of the Nikki Heat series by Richard Castle, is a tie-in to the ABC primetime show, Castle.
Nikki Heat, an NYPD homicide detective, is tasked with solving the murder of Matthew Starr, a NYC real estate mogul who was pushed off his sixth story balcony. Not only is she working to solve a homicide, but the commissioner assigned superstar magazine journalist Jameson Rook to ride along with her to research an article on New York's finest.
Rook, she soon discovers, is a handful as he is hotter than a New York heat wave. Not only does his smart mouth and meddling annoy her as she works to find a murderer, but she must also confront the heat sparking between them.
A really fun read and reminiscent of the TV show Castle with plenty of twists and turns to keep me reading late into the night!