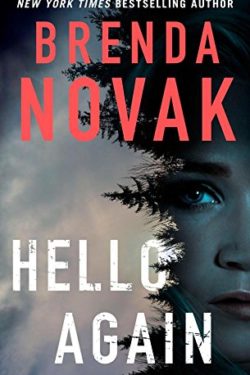 Author

Brenda Novak

Release Date

October 3, 2017

Publisher

St. Martin's

ISBN/ASIN

9781250076571

Our Rating

Reviewed by

Diana S
Our Review
Evelyn Talbot has a new convicted felon to study for her serial killers' research. She is a psychiatrist at a maximum-security prison in Alaska named Hanover House. She wants to find out what makes them tick to see if they can be cured.
Dr. Lymon Bishop, AKA the Zombie Maker, has been convicted of torturing and killing women by using ice pick lobotomies to make his victims easier to control.
Evelyn was raped and had her throat slit, then left for dead by her high school boyfriend, and survived. The nightmares she relives are one of the reasons she decided on her field of medicine. She is sure some day her attacker will be caught so she can study him as well. Some new bodies of women have been discovered in Arizona who have the same facial characteristics as her, so she is sure her attacker is still out there killing women. Jasper Moore, Evelyn's attacker has changed his face, so no one will recognize him, and he goes by Gary Smith now. He is married with kids, so no one suspects him of doing the killings.
This is the third book in the Evelyn Talbot Chronicles. This story is just as gruesome as the first two. Anyone who likes a tale of murder and mayhem will enjoy this novel. These books give you murky thoughts so don't read alone after dark.