Her Other Secret: A Novel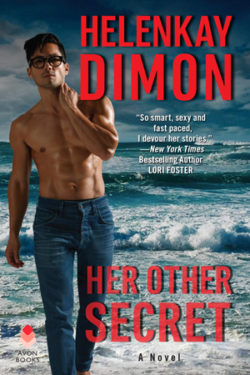 Author

HelenKay Dimon

Release Date

June 25, 2019

Publisher

Avon

ISBN/ASIN

B07F1BLC41

Our Rating

Reviewed by

BPoston
Our Review
Tessa Jenkins is living on Whitaker Island to escape from her real life. She isn't a criminal but does have a famous political father who wants to control the narrative of her life. The people on Whitaker Island only know that she is someone they care about— they help out anyone whenever needed. Tessa loves her simple, quiet life…until the mysterious Hansen Rye enters her life.
Hansen has his own secrets and keeps people at arm's lengths to protect himself.  However, his attraction to Tessa is driving him crazy. Before he knows it, he finds himself getting involved with her. When a man from Hansen's past shows up and is murdered, Hansen and Tessa find themselves on the search for a killer who will not hesitate to take either of them out as well.
HER OTHER SECRET captures what it's like to live in a small town. The characters are quirky and fun, and everyone seems to have secrets. This is a fun read. I really enjoyed Tessa and Hansen trying to unravel what is happening around them while fighting their attraction to each other. I look forward to seeing what Helenkay Dimon writes about next.
Recommended Read