How Not To Date A Snowman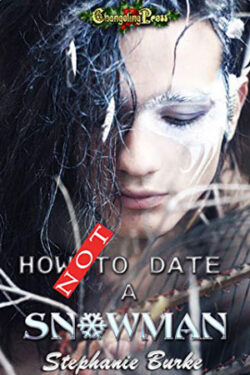 Author

Stephanie Burke

Release Date

December 18, 2020

Publisher

Changeling Press

ISBN/ASIN

B08PC7LPBL

Our Rating

Reviewed by

Amber M.
Our Review
Lydia Doyle is a scientist stuck in Florida at Christmas. When her sister informs her that she cannot join Lydia, as per normal, she sends Lydia a gift in her stead. Inside the package is a cute snowman stuffed animal.
Nix is former Warrior Prince of the Snowman tribe. Former, as in he finds himself cursed and bound inside a lifeless body. That is, until someone in possession of the body makes a heartfelt wish. Then, Nix finds himself in a very warm climate, in a very strange world, next to a gorgeous woman – and her attack goose….
Now, Lydia and Nix might dissolve any chance at happiness.
HOW NOT TO DATE A SNOWMAN is a great book in the How Not To series. This book is complete fantasy with a touch of realism. The author's conflict, and subsequent resolution, was suspenseful for several reasons, and I was on the edge of my seat. The story is unique, has a fun plot, and includes likeable characters. I enjoyed Lydia and Nix's story.