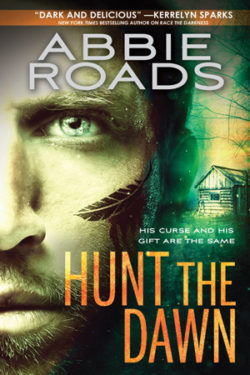 Author

Abbie Roads

Release Date

December 6, 2016

Publisher

Sourcebooks

ISBN/ASIN

978-1492639206

Our Rating

Reviewed by

SJ
Our Review
Abbie Roads has done it again with her dark paranormal thriller, HUNT THE DAWN, the second in her Fatal Dreams series. Filled with flawed, vulnerable yet strong characters, Roads amps the adrenaline as a serial killer, The Strategist, is murdering women across the States. And it's up to two scarred and psychically enhanced individuals to stop him. 
Lathan Montgomery was struck by lightning as a child and developed a keen olfactory sense–and an ability to scent memories. It's all he can do to keep so many memories at bay, but his talent comes in handy helping out the federal government. It's a difficult life, trying to filter his own reality. Then he meets Evanee Brown, and he goes from saving her to being saved by her. 
Evanee quiets the overwhelming memories in his head. A miracle in itself. But when she starts bringing pieces of her dreams–pieces of murder victims–with her into reality, she taps into the life of a serial killer through his victims. Evanee is a survivor, having endured her fair share of abuse. But just when her life starts to even out with Lathan, the killer targets her. Only with Lathan's help can she come out whole. And that's if she comes out at all.
Abbie Roads takes a thriller of a plot and infuses the story with pain, redemption, and salvation through love. The paranormal thread was intricately woven throughout the story and added so much to both the characters and plot. The villain is three dimensional, the danger real, and the tension deliciously thick.
I hope she's got more in this Fatal Dreams series, but I'll definitely pick up SAVING MERCY, the first in her new Fatal Truth series, coming out in April.