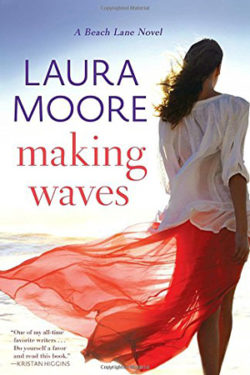 Author

Laura Moore

Release Date

April 25, 2017

Publisher

Ballantine Books

ISBN/ASIN

B01JEMPGO4

Our Rating

Reviewed by

B Poston
Our Review
Dakota Hale has worked hard developing a business that caters to the wants and needs of the rich and famous living in the Hamptons.  Even though her own family is part of the elite, she was never accepted or treated as one of them because of the circumstances of her birth.  However, living on the outside of their world, watching them, she did get insight into how they expect to be treated.  This has allowed her to be able to anticipate their wants and needs for her business even when those wants and needs are more than a little outrageous.  
Max Carr is a very successful business man. In fact, through his hard work, he has become a millionaire several times over. He recently purchased an estate in the Hamptons where he can entertain his clients. It needs updating, so after hearing about Dakota's business and her abilities through a friend, he meets with her to discuss becoming a client and having her help in the renovation of his new home.
Dakota is thrilled to take on this new challenging job. The house used to belong to her family, although she was never allowed to live there with them. While the work is underway, Max spends most of his time away. But as things are coming to an end, he starts spending more time at home. Of course, the fact he is having very lustful thoughts about Dakota has nothing to do with it. It has been a long time since he has enjoyed a woman so much. She is so smart, talented, and beautiful. The fact she challenges him when he is being arrogant is something he finds very attractive.       
MAKING WAVES is the story of two people who meet at a time in their lives where they are not looking for any type of relationship or commitment. Both are dedicated to building their businesses with no time for more than a casual involvement. However, one night they give into their mutual attraction for each other, which results in consequences neither expected.
This was a great story. I loved watching Dakota and Max realize that together they can overcome the personal and professional challenges thrown their way and ultimately, they can have it all. 
A RECOMMENDED READ