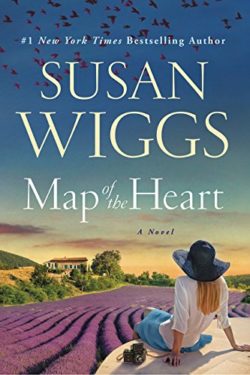 Author

Susan Wiggs

Release Date

August 22, 2017

Publisher

Harper Collins

ISBN/ASIN

9780062425485

Our Rating

Reviewed by

Diana S
Our Review
Camille Palmer is a widowed mother with a teenage daughter named Julie. She used to be a well-known photographer but after her husband's death she can't find the enjoyment she used to have taking pictures. Camille is known as a developer of old film that no one believes can be salvaged. Camille and Julie live in a small coastal town in Delaware. Camille is trying to live a quiet life, but when she finds out Julie is being bullied at school it breaks her heart.
Camille's father, Henry, also lives in the coastal town and when he receives a large box from France it takes him back to the era he grew up in. Camille is curious about her grandmother but she died in childbirth so Henry never knew her.
Henry decides he needs to return to France and the memories he has of his young life. Henry wants to take Camille and Julie with him, but Camille is afraid of flying and doesn't want to go. After some skullduggery by Henry and Julie, they convince her to go with them.
It is like stepping back through time to the little village and farm where Henry is from. Finding secrets about Henry's mother and the German occupation of the south of France opens a new world to Camille she has never known.
Malcolm Finnemore "Fin" is a professor of history who sent some film to Camille for developing, in hoping to find clues to his father who went missing in Vietnam. Fin comes to DC from Provence, France, for a ceremony honoring his father posthumously, so he goes to find Camille to see what the film has shown. He finds that the film has been ruined by accident and leaves. In France, Camille contacts Fin asking for his help to catalog everything they find in the attic of the house Henry grew up in.
This story leads you from present day back to World War Two events of their family. It is interesting to read about the German occupation of a small town in the south of France.
This novel is about family, secrets kept for decades, and the new love that springs between a couple of people who have sworn off relationships. Susan Wiggs has always been a master at digging out all the nooks and crannies to keep you interested in your walk-through time and places of the heart. I recommend this romantic book to be read by a fire on a cold night to keep you warm.