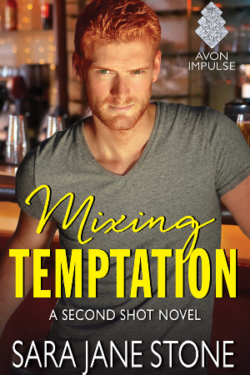 Author

Sara Jane Stone

Release Date

September 13, 2016

Publisher

Avon Impulse

ISBN/ASIN

9780062423887

Our Rating

Reviewed by

Jo
Our Review
Wow!  My emotions were engaged throughout from the first page to the last.  There were tears, fear, anger, hurt, happiness and laughter and often when I least expected it.  Josh and Caroline were the perfect couple even though they were so different and coming from different places.  Both are hoping for a second chance at life and love but neither is expecting it.  All the characters were multi-dimensional and kept me on my toes. How Caroline was able to even be a little bit alive was hard to believe given some of what she's dealing with and what she's already had to endure.
It was nice to be reunited with Nash, Josie and the others that I've met in previous books. Their lives continued to intertwine and they were always there for each other even if Josh's siblings gave him a hard time about some of his life choices.  The camaraderie and love were heartwarming and had a realism to their feelings and outspokenness but also they always had each other's backs.  I could feel their military background in the thoughts and actions of the characters who had been in a branch of the military.
Stone's word choices and descriptions were vivid and made me feel that I was there. There were scorching burn up the sheets moments and then others that were tender and caring. There were a lot of unexpected twists to the story but each plot twist was needed to add to the depth of the story. The prologue set the stage and the epilogue added closure with a happily ever after in the offing. There is definitely more story to tell so I hope there will be more books in the series.
Stone is a fairly new to me author.  I've previously read the novella prequel, RUNNING WILD, and the first book in the series, SERVING TROUBLE.  I somehow missed the second book in the series, STIRRING ATTRACTION,  but hope to rectify that soon. I will be adding a few of Stone's other books to my always growing TBR pile.