Montana Heat: True To You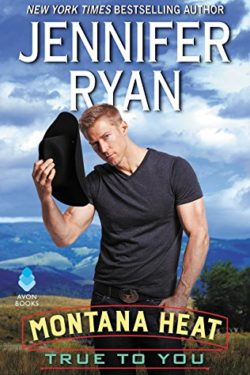 Author

Jennifer Ryan

Release Date

February 27, 2018

Publisher

Avon/Harper Collins

ISBN/ASIN

9780062645289

Our Rating

Reviewed by

Diana S
Our Review
Dawson King is an undercover DEA agent determined to take down a drug cartel leader for good. Dawson, aka Flash, has been in prison for five months establishing a fake identity. When he is released he looks for work at the Crossroads Coffee House because it is owned and run by Cara Potter, who is the daughter of the kingpin Flash is after.
Cara Potter hates her father and does everything she can to bring him down. She hires parolees to work in her coffeehouse to try and rehabilitate them away from the drug life. Cara thinks there is something about Flash that just doesn't ring true. She doesn't trust anyone so she is not sure whether to trust Flash, but he makes her feel things that she has never felt before.
When the case on the Iceman comes to a head and everything around them starts to blowup, literally, Cara must decide whether to follow her heart or her head.
Jennifer Ryan has penned another captivating story in her MONTANA HEAT series. She has created another white knight in blue jeans destined to save a damsel in distress no matter what the cost. Book two, TRUE TO YOU will keep you up nights reading it until the end.