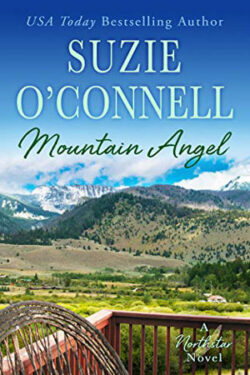 Author

Suzie O'Connell

Release Date

March 5, 2014

Publisher

Sunset Rose Books

ISBN/ASIN

‎B0083PN2QI

Our Rating

Reviewed by

book lover
Our Review
MOUNTAIN ANGEL, book 2 in the Northstar series by Suzie O'Connell, is set in the small town of Northstar, Montana.
Aelissm Davis was almost raped by her fiancé, Brent, until his best friend arrives and saves Aelissm. Adam accidentally kills Brent. Lost without him, Adam begins stalking Aelissm. After getting a protection order, she moves too Northstar, but Adam continues to harass her.
Pat O'Neil works as a detective for Aelissm's uncle in Washington. Pat needs a break from a violent breakup with ex-fiancée, and he's buried himself in work to get past being a victim of domestic violence, but he's still struggling. Getting out of Washington and away from work to protect his boss's niece could be just what he needs. And once he meets Aelissm, he begins to heal and falls in love with her. Everything is moving forward until her past entwines with his and trouble comes knocking. 
I enjoyed this read. The writing was excellent, but it is a heavy read with a satisfying happily ever after. I recommend this read.