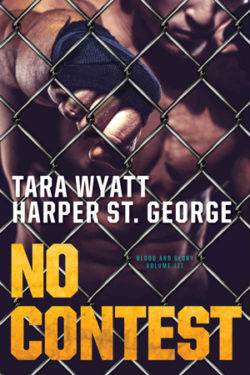 Release Date

January 29, 2018

Publisher

Pocket Star eBook

ISBN/ASIN

9781501170218

Our Rating

Reviewed by

BPoston
Our Review
Leandro Oliveira has won the World Fighting Champion (WFC) light heavyweight division. However, this win came from a decision, not by him knocking out his opponent, which is what he wanted more than anything. He doesn't feel he really won the belt through his strength. Rather, he feels it was handed to him, which makes him angry. He loves the ladies and is a well known playboy. He does what he wants when he wants and doesn't care what anyone else thinks. Leandro also participates in illegal street racing and has even starred (unknowingly) in a sex tape.
Ashylynn Fields has been hired by the WFC to clean up Leandro's image. His sponsors are threatening to walk away because of his outrageous behavior. The WFC is trying to change its image to become more of a family sport event. But Leandro is bringing bad publicity, which is costing them money, and it must be stopped.
Ashylynn has her hands full. Leandro is gorgeous beyond belief. As she gets to know him better, she realizes he is not quite the bad boy he has been portrayed. Can she get him on the straight and narrow while trying to keep herself from getting emotionally involved with him? He has made his attraction to her clear, but if they get involved, they would both be in violation of their contracts with the WFC organization.  
This is the story of two very strong-willed people who butt heads constantly, but who have have realized a powerful chemistry exists between them. How can they pursue what might be between them without threatening everything they have worked so hard to achieve?  
NO CONTEST is the third book in the Blood and Glory Series and can be read as a stand alone. Since characters from the first two books also cross over into this book, I would recommend reading DIRTY BOXING and TAKE DOWN first, so that you experience the full gist of this sport and the relationships between all the characters in this sport world.
Recommended Read!