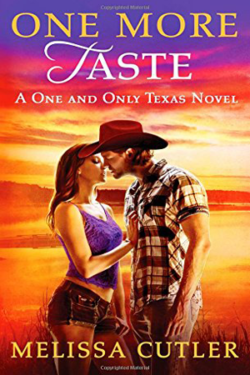 Author

Melissa Cutler

Release Date

October 4, 2016

Publisher

St. Martin's Paperbacks

ISBN/ASIN

1250071879

Our Rating

Reviewed by

B Poston
Our Review
Knox Briscoe is out for revenge. His father's family owns a destination resort that is in financial trouble. His Uncle Ty, whom he has never seen, approaches him about investing money into the resort to update it and hopefully, take it over when retires. Ty's goal is to keep the resort in the family.
Knox has other plans. He owns a successful investment firm that has made him millions. He plans on helping his uncle, but not in the way his uncle believes. Knox wants to update and expand the resort then sell it to the highest bidder for a profit. Before he was born, something happened that forced his father and mother to leave the resort. They never returned and were shunned by the family. He has no loyalty to the Briscoes.
Emily Ford has always dreamed of owning and operating her own restaurant. She has worked hard toward this goal. Abuse forced her to leave her home at sixteen. She lived in her car for three years while finishing school before beginning culinary school. She has an uncanny ability for putting together unusual combinations of food that intrigue and dazzle the palate. She was hired by Ty as a line cook after she graduated and is now Emily Ford, Executive Chef at the Briscoe Ranch Resort.
With the infusion of new money, Ty has promised Emily she can open the new restaurant that is being built on the site. That was, before Knox showed up with his own plans. He has never heard of Emily March. She has no culinary awards under her belt. He wants to bring in a celebrity chef to run the operation and they will use her as a line cook. This does not sit well with Emily, and within minutes after their meeting, Knox ends up covered in soup.
Knox recognizes the sparks between the two of them and comes up with a bet. She will be his personal chef for thirty days cooking all his meals. If she is as good as she claims (which he doubts), she will get her restaurant. Game on.
ONE MORE TASTE by Melissa Cutler has drama, suspense, family betrayal, secrets, self-discovery, and ultimately, love. The Briscoe family is complex. Emily's background is heartbreaking. However, her strength and courage to face her past will help build her future. The only problem is getting Knox to realize this as well. Oh, did I mention there is also a haunted truck and a crazy fish as well?  This was a really fun read I can't recommend enough.
A RECOMMENDED READ!