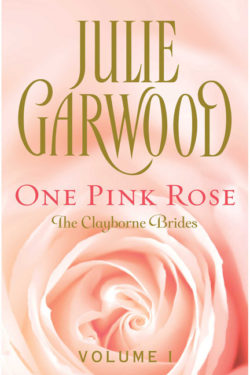 Author

Julie Garwood

Release Date

May 9, 2016

Publisher

Pocket

ISBN/ASIN

B010MH18KG

Our Rating

Reviewed by

Michele R.
Our Review
Tread carefully, Travis! Emily Finnegan is a fickle female who wants to adopt the mindset of a southern belle but she has a whimsical, practical side too. Her mind changes like the wind. Poof, on a whim! Emily is a sweet breath of fresh air and with her slightly flighty, attitude; she decides to be a mail-order bride after she is jilted at the altar. She needs someone to escort her to her intended in the lands of Montana. Coincidentally, Emily has gone through three escorts already, as each met with unfortunate circumstances. She hopes her next guide will be the last one.
Travis to the rescue! Travis Clayborne is a ruggedly handsome man, who is tracking down a thief who stole a compass from Travis' dear Mama Rose. However, Mama Rose gives him a job to do, be an escort to a fine lady coming into town from Boston. So, his thief hunting plans get derailed, or did they? Strangely enough, Travis is shot, kicked and jabbed by the lady who needs his help after she mistakes him for a hooligan. What the heck? Travis, an honorable gentleman at heart, thinks Emily is jinxed. One look at her glowing beauty and witnessing her unpredictable behavior and he is a goner. How will this mule-headed pair traverse the scary Wild West in one sane piece when all they do is bicker and be contrary with one another? Somehow, someway, Emily and Travis are smitten with one another. What can possibly happen next?
ONE PINK ROSE is a crusty, charming, definitely challenging tale and is set in the soaring Wild West, where laws are regularly broken and danger lurks everywhere. You will love the hi-jinks of mail-order bride Emily Finnegan, who is a sweet, sassy firecracker, and honest, hunkalicious Travis Clayborne. They set out on a dangerous, wayward journey to the home of Emily's fiancé, a trip that tests their patience and mettle. What a hoot! Some very, scary surprises await them! The author, Ms. Garwood, is a master at pacing suspense and providing spot-on, tickle-your-ribs humor. I thought I would die of laughter at Emily's behavior! I absolutely loved the characters in this story, right down to the scary hooligans! ONE PINK ROSE is punchy, cranky fun!