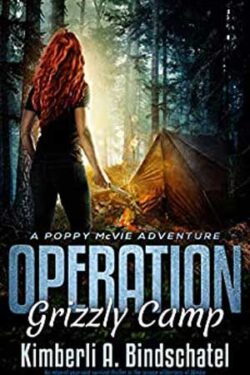 Author

Kimberli A. Bindschatel

Release Date

October 16, 2016

Publisher

Turning Leaf Productions, LLC

ISBN/ASIN

B01M6Y0WN0

Our Rating

Reviewed by

book lover
Our Review
OPERATION GRIZZLY CAMP by Kimberli Al Bindschatel is book three in the Poppy McVie adventure series. I really enjoyed the book. The descriptions of the Alaskan wilderness were amazing. I've never been, but the author took me there without dumps of info. The story was smooth and seamless.
I liked that it wasn't a typical cop story, too. They were after bear poachers in Alaska. I also really liked the romance between Poppy, the heroine, and Dalton her partner. It's sexy and hot. There was also edge-of-your-seat adventure with a crazed guide, who instead of guiding them to hunt bear, hunts them. OPERATION GRIZZLY CAMP was a fast, page-turning read.
I did have several problems with the heroine. It's a pet peeve of mine when the heroine acts stupidly. For instance—she didn't shoot the bear even though she knew that was part of the job;  she nearly blows her cover several times in idiotic ways; and she mistrusts her partner more than she should. 
With that said, I still really enjoyed the book and recommend it.