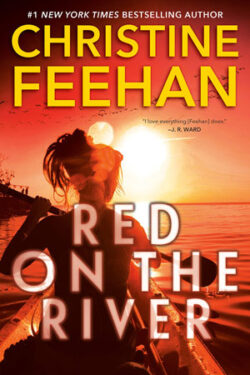 Author

Christine Feehan

Release Date

June 28, 2022

Publisher

Berkley

ISBN/ASIN

978-0593439135

Our Rating

Reviewed by

BPoston
Our Review
Vienna Mortenson is in Las Vegas playing in a professional poker match where millions of dollars are on the line. She is not a professional gambler but was invited to this high stakes game because she has been successful in winning online games, but never for a money amount this large before. She works as a surgical nurse for the local hospital and is the head of the search and rescue team looking for lost hikers and rock climbers where she lives. The money she earns goes toward helping her mother, who is recovering from an illness and in supporting the hospital and search and rescue team.
Zale Vizzini has a classified clearance and works dangerous jobs for a private firm. He first met Vienna during an operation which almost resulted in death to her and her best friend.  Yet she was such a dynamic woman that he wanted to get to know her better. So he followed her into the mountains on a hiking adventure where they spent six glorious weeks together. She believed they were meant to be together, but one morning he woke up, kissed her goodbye, and walked out the door. She was crushed.
To say Vienna is shocked to see Zale in Vegas at the same hotel she is staying for the poker tournament is an understatement. She wants nothing to do with him, but he's decided she's the woman he's meant to spend his life with and will do whatever he needs to do to win her over. He just has to convince her of his true intentions. But what she doesn't know is that he's on a mission that he thinks will put her in danger.
RED ON THE RIVER is a different type of story by Christine Feehan, but I truly enjoyed reading it. The women in this book are truly awesome. There is mystery, suspense, a big plot twist, loads of action, and finally true love. I hope Ms. Feehan writes another book focusing on another one of these amazing women. They are truly inspiring.
Recommended Read