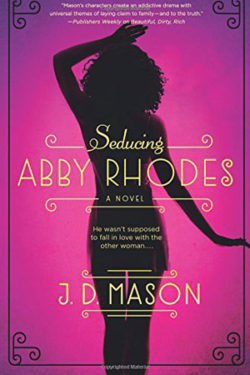 Author

J. D. Mason

Release Date

July 18, 2017

Publisher

ST. Martin's Griffin

ISBN/ASIN

978-1250052261

Our Rating

Reviewed by

BPoston
Our Review
Abby Rhodes is a successful house flipper. She recently found an old house that needs some serious love to bring it back to life. What she doesn't know is that this house she just bought already has life within it. Just not the living, breathing kind.
Jordan Greenwood is rich beyond rich. While he enjoys his material wealth, something is missing. He has a beautiful woman (Robin) who attends the many public functions he needs to attend, and the sex between them is pretty good. However, he has made it clear from the beginning that he is not interested in anything permanent. He doesn't believe he's capable of that emotion, and there are sins from his past that haunt him. To Jordan, life is easier if he just focuses on work and doesn't get emotionally involved in anything else.
Jordan's father was murdered several years ago. Jordan has always believed his mother killed his father, but lately, he has been wanting to know more about what happened. He heads to Blink, Texas, to the home his father died in to find answers. The woman who answers the door stuns him into silence. She isn't typically beautiful like other woman he's been with, but he feels drawn to her in a way he has never felt before and knows he's in the right place at the right time. This must be fate, and he wants to know more about her.
This starts the beginning of the hard journey Jordan takes to find out the answers of what really happened to his father. He never expected to meet the woman of his dreams, and ending the casual relationship he has with Robin isn't pretty.
The thing is, Robin isn't ready for the relationship to end. She plans on marrying Jordan and will do anything to get the plain, little upstart, Abby, out of the way. What does it matter if you have to use a little blackmail to get what you want when it is in everybody's best interests, especially hers?
I have never read a book by J. D. Morgan, before but this won't be the last. I really enjoyed the characters and plot line. There were some twists and turns I didn't expect but really liked. SEDUCING ABBY RHODES is a story that contains all the elements of a great read. Passion, love, betrayal, humor, and finally justice.
A RECOMMENDED READ!