Shadow Storm (The Shadow Series)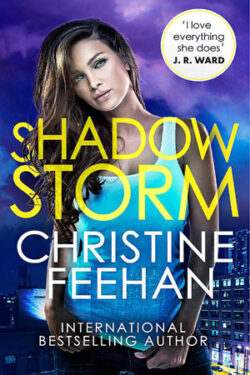 Author

Christine Feehan

Release Date

May 25, 2021

Publisher

Berkley

ISBN/ASIN

0349428409

Our Rating

Reviewed by

BPoston
Our Review
Emmanuelle Ferraro loves her brothers. Although she is the baby of the family, she knows they respect her ability as a shadow rider to right the evils in the world. As the years have gone by, her brothers have found true love and are living rich, loving lives. However, Emmanuelle believes her life will not take this path.  
Years ago, she fell in love with Valentino Saldi, the son of an enemy family. Valentino had a pull over her that she never experienced before, but when she found out he was only playing with her to get information about her family, she fled the relationship.
Even though he remains constantly in her thoughts, she knows he cannot be trusted.  
Valentino Saldo loves Emmanuelle with all his heart. According to family legend, she has a special ability that can help him and his family defeat their enemies. He loves her and can't understand why she rejected him years ago. He knows they are bound together but doesn't know how he can make her see this. When he's seriously threatened and injured, Emmanuelle runs to his aid, calling on her family to help him even though they are enemies.  
SHADOW STORM is a story of intense love and loyalty. It's about two people who lost trust with each other and are now realizing they really do need each other to feel complete. This book has intense action and moves very quickly. We finally learn all the secrets of the Saldi family, who have appeared in previous books, and what ties bind them and the Ferraro family together.
This is a great story. If you're a fan of the Shadow Rider books, you will not be disappointed. Christine Feehan is a fantastic storyteller and has the ability to make the implausible plausible. I really loved this story and couldn't put it down until I reached the end. What a great read!
Recommended Read