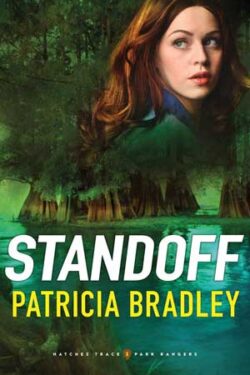 Author

Patricia Bradley

Release Date

May 5, 2020

Publisher

Revell

ISBN/ASIN

B0821NWR1J

Our Rating

Reviewed by

BPoston
Our Review
STANDOFF is book one in the Natches Trace Park Ranger's Book Series, and it did not disappoint. Brooke Danvers has worked hard to become an enforcement ranger with the Natches Parkway Service. Her final ride-along is with her father, who will also swear her in. She is so excited and proud until tragedy strikes her family and turns her world upside down.  
This begins the mystery Brooke is determined to solve. What is going on in the park and how can it be stopped? With the help of undercover ranger, Luke Fereday, Brooke begins to unravel what is behind the recent activities she and Luke are investigating.  
STANDOFF is a great book filled with action and suspense. If you like jigsaw puzzles, you will enjoy trying to figure out what is going on and who is responsible. What makes things hard is that Luke is not able to let Brooke know he is working undercover, and she knows he's hiding something from her. Is he involved with what is going on?  Can she trust him?
This is the first Patricia Bradley book I have read, and it will not be the last. I really enjoyed the characters and story and look forward to the next book in this series.  
Recommended Read!