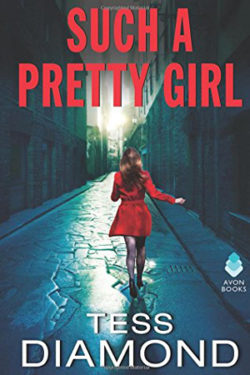 Author

Tess Diamond

Release Date

September 26, 2017

Publisher

Avon

ISBN/ASIN

0062655825

Our Rating

Reviewed by

BPoston
Our Review
Grace Burrows works for the FBI as a criminal profiler. Her work has also helped her to become a very successful crime novelist. She has been assigned to help solve a string of murders which appear to have no connection…until she realizes the murder victims bear a striking resemblance to her.  
As Grace and her new partner and former lover, Gavin Walker, work the crime scenes, they are drawn into the mind of a madman who appears to be playing an exciting game of cat and mouse with Grace. Can they figure out who this person is before Grace becomes his next victim?
SUCH A PRETTY GIRL is a fast paced story with twists and turns and an amazing heroine in Grace Burrows. This book will capture you quickly and if you are like me, you will read it straight through.  
RJ RECOMMENDED READ