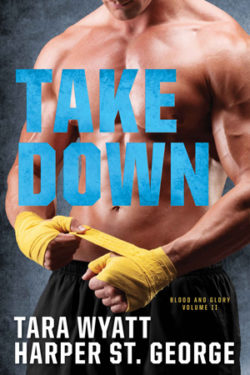 Release Date

November 13, 2017

Publisher

Pocket Star eBooks

ISBN/ASIN

9781501170201

Our Rating

Reviewed by

BPoston
Our Review
Journalist Megan Sinclair has just gotten the job of her life. She will be writing a series of articles about the fighters of the World Fighting Championship (WFC) for a magazine. The sport is getting more and more popular, and she wants to let fans know what is behind their favorite fighters, why they do what they do, and what their goals are for the future.
Gabrielle "The Sandman" Maddox is the best of the best. However, he hates publicity and lives his life very privately. He doesn't want to talk with Megan, but his boss insists so he agrees. But he'll only talk about professional issues and goals, nothing personal.
Megan wants to know what makes Gabe the champion he is. There's such sadness behind his eyes. She knows there's a story there but isn't certain she should push to find out what it is. 
Both Megan and Gabe have suffered greatly in their lives. They're attracted to each other. She's battling a medical issue that makes her want to live life to the fullest, while he's dealing with a horrific loss that makes him believe he's not worthy of being loved again.    
TAKE DOWN is a wonderful, warm story about two people who are fighting to overcome loss. I really enjoyed this story and know you will as well.
Recommended Read!
Blood and Glory
TAKE DOWN (book 2)
NO CONTEST (book 3)