The Amish Christmas Gift - Hidden Springs #2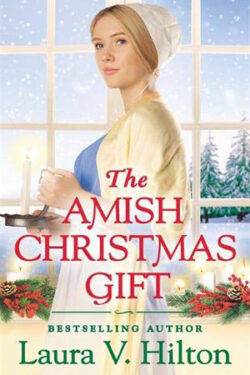 Author

Laura V. Hilton

Release Date

October 27, 2020

Publisher

Forever

ISBN/ASIN

9781538700686

Our Rating

Reviewed by

Jo
Our Review
THE AMISH CHRISTMAS GIFT is an inspirational romance. It's the second book in THE HIDDEN SPRINGS series, and although I haven't yet read the first book, THE AMISH WEDDING PROMISE, I had no problem connecting with the characters or the story.
Elsie and Levi used to date and planned to marry, but circumstances pulled them apart.  Elsie broke it off but regretted it immediately, especially when Levi didn't try to change her mind.
We learn about their past romance and that they still have strong feelings for each other, although they don't let the other know. Something that happened a few years back made Levi uncomfortable, feeling unworthy of pursuing love or ever marrying and having a family. His sister, Abigail, is his only remaining family and in a wheelchair. She surprises him at every turn when she plays at matchmaking to try and reunite Elsie and Levi. Abigail has her own budding romance with Elsie's brother, which is both comforting and uncomfortable for Levi at every turn.
The story had multiple stories going on and had a different feel than most Amish stories I read. This one wasn't as serious, and I liked the Bishop and his approach to guiding his members. The characters were terrific, and the romances satisfying. THE AMISH CHRISTMAS GIFT is an enthralling read I didn't want to end! I look forward to reading the next book in the series, THE AMISH SECRET WISH.