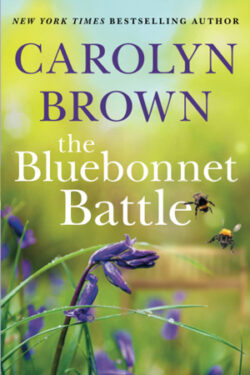 Author

Carolyn Brown

Release Date

March 8, 2022

Publisher

Montlake

ISBN/ASIN

9781542035583

Our Rating

Reviewed by

Jo
Our Review
Carolyn Brown does it again with her women's fiction, THE BLUEBONNET BATTLE.  We're in the small town of Bonnet, Texas, where things don't seem to change over the years. There are a lot of lemon pies and funeral dinners along with a longstanding feud between Liddy and Madeline that goes back generations. But when Madeline blows into town thinking she can take over, she's in for quite a few surprises.
Liddy's family takes center stage. Her niece Amelia is an elementary school teacher who was burned in her last romance by a controlling boyfriend. She's attracted to Madeline's son, Nick, who is moving to town to take over his uncle's real estate business. She and Nick think they're hiding their attraction and chemistry…but not when the town is filled with those whose gossip reaches new heights. Their story has a sweetness to it even if they are going behind their families' backs, or so they think.
The characters have a depth to them, and we learn about the characters and the feud as the story progresses. Madeline is a hard person to like, and even Nick would rather not be in her presence. She does befriend some of the townspeople, and they become her posse and her mouthpiece when they think others are being small-minded or are living in the past and being mean to "poor" Madeline.
THE BLUEBONNET BATTLE was a joy to read. It had a good flow and many interesting storylines woven together. The small town drama and gossipy neighbors gave a lot of humor an authenticity to the story.  And the romance satisfied. There is nice closure when the story ends eighteen months after it begins, but I wish it had gone on just a little longer.  There is the requisite happily ever after along with some peace in their lives. 
I can't wait to see what Ms. Brown pens next!