The Broken One (Corisi Billionaires)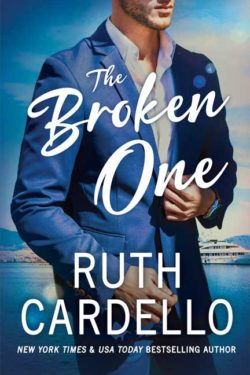 Author

Ruth Cardello

Release Date

October 1, 2019

Publisher

Montlake Romance

ISBN/ASIN

9781542009706

Our Rating

Reviewed by

Jo
Our Review
THE BROKEN ONE is the first book in the CORISI BILLIONAIRES series, and I can't wait for more. Sebastian and Heather are front and center in this story, along with their families.
The story is told from Heather or Sebastian's viewpoint as well as Judy's. Judy is a nine-year-old, but it takes a while before we learn how her story is connected. There are a lot of plots going on. While they're not seamlessly interwoven, there are connections. 
There is an instant attraction between Heather and Sebastian, when he meets her reluctantly to return her young daughter's stuffed animal. To her daughter, Ava, Sebastian is a hero. Whenever Heather and Sebastian meet, there seem to always be underlying issues which usually end badly for them both, yet they keep coming back for more.
Heather's neighbor and her family add a nice touch of emotion. The addition of the kids and their rambunctiousness lend a bit of levity to the story.  
The story flows smoothly for the most part, but Judy's story appears in unexpected spots, and she's too wise for her years. I would have enjoyed the story more if the swearing and heated moments could have been toned down a little. The epilogue is a nice touch to the story and gives Sebastian the closure he needs since he starts the book in a dark place.  Sebastian has three brothers, and I'm hoping they will each get their own story.
Ms. Cardello is an author whose books I read periodically and always enjoyed. I've added some of her others to my always growing TBR pile.