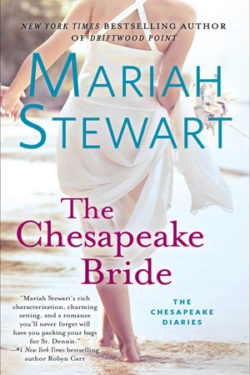 Author

Mariah Stewart

Release Date

August 29, 2017

Publisher

Simon & Schuster

ISBN/ASIN

9781501154355

Our Rating

Reviewed by

Diana S
Our Review
Architect Cassidy Logan is not interested in meeting a new man. She has sworn off men for the foreseeable future and is concentrating on designing houses for the new properties her father has bought on Cannonball Island. Cass hopes to build her own house on the island using a lot of the material they will save from the destruction of the old houses left on the properties.
Owen Parker is the great-grandson of Ruby Carter. Ruby owns and runs the Cannonball Island General Store, and has since she was a young girl freshly married. She misses her late husband, but she enjoys having her great-grandchildren, Owen and Lisbeth, living on the island now. Owen has been a traveler, going from one destination to another until he gets the feeling that he needs to go home to the island. He takes a job diving to recover a ship off the coast of the island.
Owen has never been introduced to Cass but he knows she doesn't seem to like him. Her reasoning being she heard Owen is a player and Cass doesn't need that aggravation since her divorce.
Owen wants to get to know Cass and figure out why he is so attracted to her. When Cass comes to him for help, he is glad to be of service. She wants to clean up the cemeteries on the parcels of land that they will be building on. Cass is attracted to Owen but doesn't want to be. She doesn't trust him to not break her heart.
THE CHESAPEAKE BRIDE is a small-town romance which will leave readers wanting more of the charming characters and unforgettable story. I enjoyed this book so much that I am still running some of the scenes through my head, which shows how fantastic the story is. Another great read by an outstanding author.
A Recommended Read!