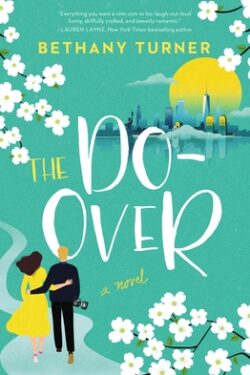 Author

Bethany Turner

Release Date

March 15, 2022

Publisher

Thomas Nelson

ISBN/ASIN

9780785244974/B09831DH6G

Our Rating

Reviewed by

Michele Rioli
Our Review
Ms. Turner's swoon-worthy new novel, THE DO-OVER, is simply divine! It stars McKenna Keaton who is a gorgeous attorney and works at a prestigious New York firm. Her life goal is to make senior partner. McKenna's world is shattered when she is accused of embezzlement. Devastated and shocked, McKenna goes home to her parents house and suffers panic attacks. Will McKenna repair the relationships she's neglected and hopefully learn to relax?
Being home awakens a yearning in McKenna and she wants more from life, especially after reconnecting with her old friend, Henry Blumenthal. Henry is now hunkalicious Hank, a famous documentary producer. It's been years since McKenna saw him last and is shocked at how he transformed into a crushingly handsome man! Likewise, Hank is speechless in McKenna's company, because she is absolutely stunning. Their relationship is magnetic and romantic. Will Hank and McKenna hook up and savor the heat? Does McKenna ever discover who derailed her career?
My favorite author, Ms. Turner, has wrote another fantastic romance titled, THE DO-OVER. It's so fantastic, I devoured the book in one evening! The slow evolving romance dance is beautifully sculpted earning high marks as the best ever! The comic timing is perfect along with suspense, suspicion and serious elements expertly woven in. The supporting cast of characters is extensive and adds a complimentary element to the whole plot line. What I love most is Ms. Turner has that unique gift of gab that grabs your attention. It makes me long for more when the story is over. THE DO-OVER is devilishly delicious!