The Dream Keeper's Daughter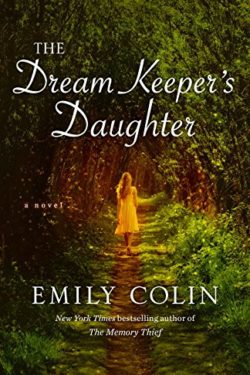 Author

Emily Colin

Release Date

July 25, 2017

Publisher

Ballantine

ISBN/ASIN

9781101884317

Our Rating

Reviewed by

Diana S
Our Review
The DREAM KEEPER'S DAUGHTER by Emily Colin is a story of two lovers who are torn apart by time. Max Adair has traveled through time and place back to his ancestor's plantation in the early 1800s. He is searching for Isabel Griffin's mother, who vanished as he did through the portal of time travel.
Max and Julia, who is Isabel's mother, are in a time of a slave uprising about to happen. Knowing it is too dangerous to stay at his ancestor's plantation on the night the slaves start burning everything in sight, Max takes the ladies of the house and flees to a different plantation. Needing to connect with the portal is his main objective to get back to the present.
Isabel has been having dreams about Max and feels like she is going crazy. Her daughter, Finn, who can see into the past, also has been having conversations with her dad. Of course, no one believes it is true, especially Isabel's friend, Ryan. He has been watching over Isabel and her daughter, Finn, for the eight years Max has been gone. He wants them to become a family, but Max is in the way.
Max has never met his daughter, but she has been in his dreams as well. Finn keeps saying she will bring him home safely, and it's the journey to make that happen that's intriguing.
This story goes back and forth between the present-day life of Isabel and Finn, then back to the 1800s with Max and Julia. There is a lot of history of the slaves on Barbados plantations and how they are mistreated. You do a lot of thinking about relationships and how things can change in an instant with or without time travel. I found this to be a most interesting book even though I don't usually read books with 400+ pages. I think this book has a lot for everyone to read and enjoy.